EMS MEETS MEDICAL STANDARDS
XBody Newave Med is a certified medical device that can be applied in the field of prevention and rehabilitation.
XBody Newave Med complies with medical standards regulating its lifecycle from its production to intended use.
The Newave Med is one of the few medical full-body EMS device with built-in video-guided rehabilitation software for specialized treatments in case of several medical conditions.
BENEFITS OF NEWAVE MED
Certified Medical Device
From its development to its manufacturing processes, Newave Med was created to fit the needs of medical professionals to help clients who suffer from injuries and pains.
Newave Med has granted the IEC 60601 medical safety and 93/42/EEC certificates and its video-based rehabilitation guidelines were constructed by world-renowned medical experts to offer a unique and effective rehabilitation method.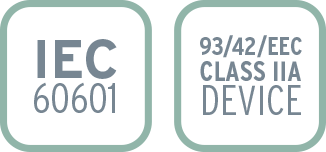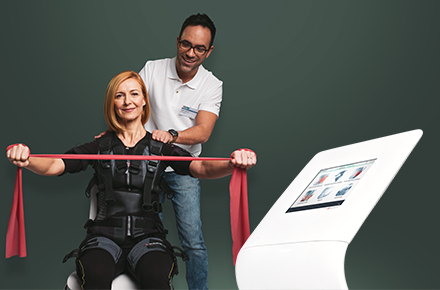 Effective and safe recovery
EMS is an efficient training method for increasing or maintaining muscle mass, strength and functionality.
Newave Med offers the opportunity to provide new ways of therapy to clients, improving their success rate and reducing the length of treatments, while creating loyal and truly grateful clients in the long-term.
In clinical applications EMS is capable of increasing local blood circulation, helping in the prevention of deep venous thrombosis of the calf muscles after surgery, helping in muscle re-education after injury, preventing disuse atrophy, increasing the range of motion and relaxing spastic muscles.
Expert help in rehabilitation
EMS has several known beneficial effects in clinical applications.
It can be used for preventive and rehabilitation purposes in neurology, orthopedics, rheumatology and many other medical fields:
Muscle strengthening, conditioning, and increasing muscle mass
Total body reconditioning
Invoking positive effects in case of the following indications:
• Increasing local blood circulation
• Prevention of venous thrombosis of the calf muscles after surgery
• Prevention or retardation of disuse atrophy
• Relaxation of muscle spasm
• Muscle re-education
• Maintaining or increasing range of motion
• Treating medical conditions, such as:
• Total hip arthroplasty
• Anterior cruciate ligament tear
• Total knee replacement
• Lower back pain
• Obesity
• Sarcopenia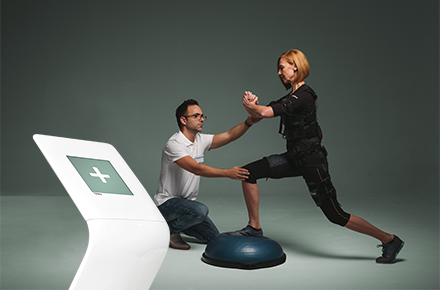 Certified Medical Device
From its development to its manufacturing process Newave Med was certified to fit the needs of medical professionals to help clients with several medical conditions.
Newave Med devices are designed and manufactured in compliance with the TÜV Rheinland IEC 60601 Medical Safety Standards and 93/42/EEC Medical Regulations. Complying with these strict regulations ensure maximal safety for preventive and rehabilitation purposes, such as treating injuries and the unwanted consequences of an inactive sedentary lifestyle.
Grow your practice by opening up new business opportunities with Newave Med: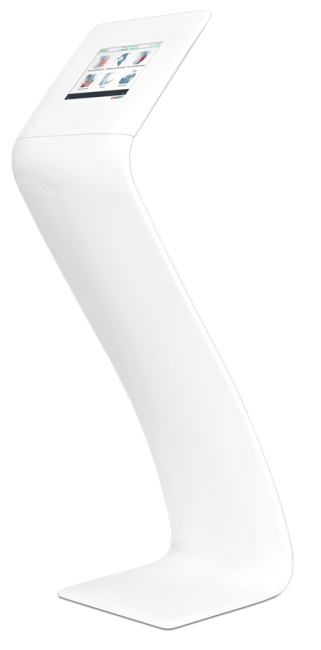 NEWAVE MED FEATURES
Grow your practice and help your clients with the Xbody Newave Med, a certified EMS medical device.
Wired EMS stimulation
The device and its training software is connected with the strategically placed electrodes to send the right signals to all the right places during training. This low-frequency stimulation helps to recover the muscles without putting any unnecessary strain on the joints.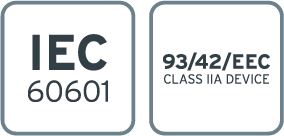 Certified Medical Device
The compliance with the IEC 60601 standard proves the safety and performance of our device. Meeting the requirements of the 93/42/EEC European directive allows the Newave Med to enter the market.

Video-Based Rehabilitation Guide
Our rehabilitation guide was developed by physiotherapists and medical experts and is inserted as a new program into the device.

Personalized recovery sessions
Each treatment program can be customized to fit the client's specific needs and each recovery session and even exercise can be personalized to the client's progress level, the level of their injury and the specific phase they are in their recovery plan.

Multiphase Rehabilitation
The built-in multiphase rehabilitation guide accompanies patients starting with gentle post-surgery exercises through strengthening the affected muscles to the full recovery of functionality in case of certain medical conditions.

Newave Product Family
The development of the Newave Med device is based on the successful Newave device, which has already proven its effectiveness worldwide.
GROW YOUR MEDICAL PRACTICE WITH NEWAVE MED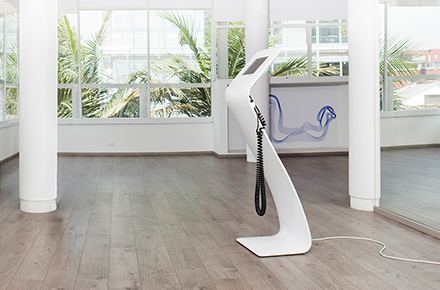 EMS meets medical standards.
MEDICAL BUSINESS CONCEPT
Newave Med was specifically designed for prevention and rehabilitation in the areas of orthopedics, rheumatology and neurology and many other fields. Newave Med will open up new business opportunities and it will revolutionize the way and comfort your clients can recover.
Learn more about our business models.
BUSINESS ADVANTAGES OF XBODY NEWAVE MED
Discover new potentials in your medical practice
OPEN NEW BUSINESS OPPORTUNITIES
Newave Med provides new ways for prevention and rehabilitation. You can expand your traditional practice with the innovations of XBody. Offer your clients a new service and gain new ones by providing a unique, quality experience and efficient solution.
UNIQUE REHABILITATION EXPERIENCE
With the help of Newave Med, the time needed for rehabilitation can be significantly shorter than in case of traditional recovery techniques.
EASY TO USE, EASY TO LEARN
Even though Newave Med is complex device complying with multiple regulations, the user interface is really easy to handle and really easy to learn. "Hands-free" operation is provided by using our Video-Based Rehabilitation Guidelines.
RECURRING REVENUE
Newave Med makes rehabilitation more effective, however, recovery can still be a long process that needs regular EMS sessions, offering recurring revenue for your business in the long term.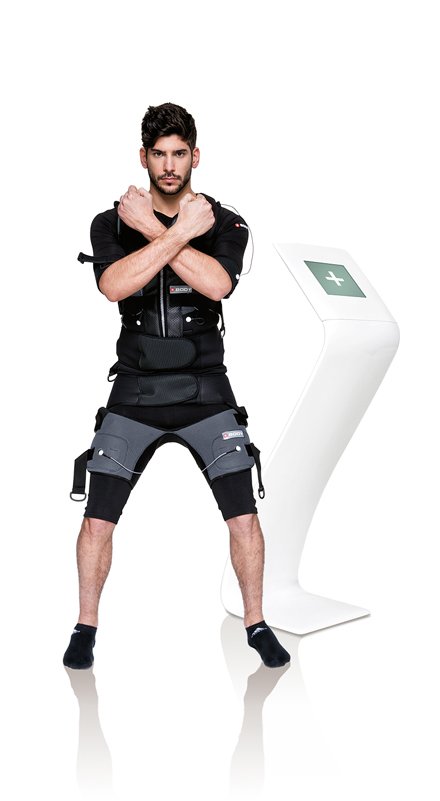 TECHNICAL SPECIFICATIONS

Easy-to-manage rehabilitation
All functions related to the rehabilitation training are available on a single training window. Stimulation intensities can be fine-tuned with the help of 10 channel regulators for the whole body. The stimulation signal can be parameterized to fit various needs. The responsivity of the stimulation system guarantees the safe and highly effective rehabilitation.
10″ touch screen
All functionalities of our device appear on the clean graphical interface which can be controlled with the touchscreen. Thanks to this convenient solution no further regulators are needed on the device.

Conveniently sized
The Newave Med devices can be ordered with the Standard stand which is a convenient solution for fixed usage. A more portable version is also available with the Port stand.

Lightweight
Being only 17 kg (~37 lb.), you can easily carry it around, and the shipping is also reasonably priced.

Multi-language
The displayed texts and the virtual keyboard can be customized to support numerous languages. Translations are available for most of the European, American and Asian languages.

Advanced stimulation
The symmetric bipolar square waves generated by the Newave Med device ensure a high-quality stimulation which is both effective and safe.

Regular Software Updates
Our Research and Development Team continuously works on delivering improvements that make the use of our device convenient, our softwares, features and services up-to-date, and always at least one step ahead.

Easy maintenance
Our devices are designed to excel in making maintenance as effortless as possible. All spare parts are continuously available from our warehouse or at our local distributors.
USB port
With the help of the USB port the Newave Med is able to provide import and export functionalities for device backups and statistics. The software can also be easily updated by downloading our updater files to a USB stick and plugging it into the machine.
Stands
Multiple stands are compatible with XBody Actiwave, Newave and Newave Med.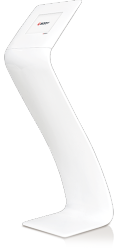 Standard stand
The Standard stand fits in every environment, yet its ergonomic and unique design makes it stand out, and it won't take up more than 2 m² of your space. Due to its light weight, you can transport it easily.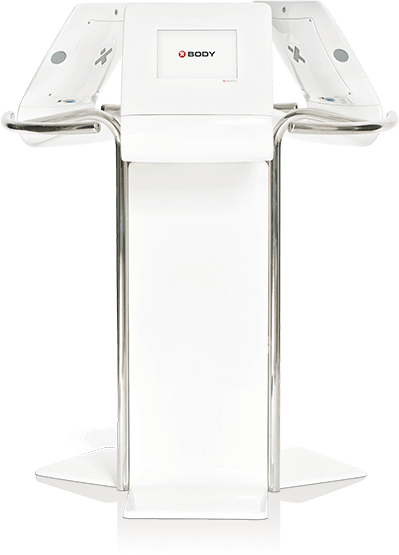 FlowR stand
The FlowR stand makes wired group training easily possible, on the highest level. Installing Newaves to the Flower stand will let you train 3 clients at the same time, but having 3 Actiwaves will give you the opportunity to train up to 3 x 6 clients!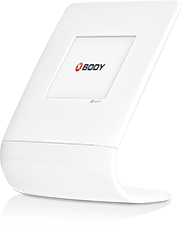 Port stand
The Port stand is always at hand, whether it's a personal training requested in a client's home, or during travel or vacation. It's easy to transport in an elegant suitcase, so the trainer can deliver quality training off-studio.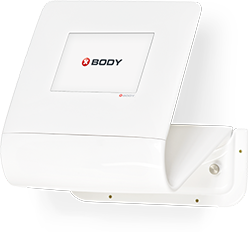 Wall stand
The Wall stand is a perfect combination of a space saving wall fixture and a portable version. Use it fixed on the wall in your studio, and make it mobile with one simple move if needed. The power supply is discretely hidden for a polished look. It is ideal for yachts and cruise ships as well.